Directory
About BaltimoreKidsGuide.com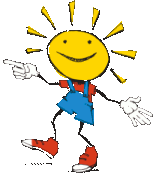 Coming to Baltimore? Baltimore, Maryland is a destination spot that truly offers something for everyone. No matter what your age and interests, there's plenty to see and do in Charm City. Whether it's sports, arts and culture, history, or educational activities, you can find it here.
Home to two time Super Bowl Champions, the Baltimore Ravens, and our beloved Baltimore Orioles, this city stands behind its birds! If you happen to be in town during football season, put on your purple and black and visit M&T Bank Stadium for a live game experience you'll never forget. During baseball season, visit picturesque Oriole Park at Camden Yards to see our birds at bat.
If you're an art lover, there's no shortage of things for you to appreciate. Be sure to check out the Walters Art Museum, which features over 3,000 paintings, sculptures, art objects, and artifacts from around the world, and the Baltimore Museum of Art where you'll find an internationally renowned collection of 19th-century, modern, and contemporary art. Looking for something you've never seen before? Stop by the Visionary Art Museum, America's official national museum and education center for intuitive, self-taught artistry.
History buffs won't want to miss interesting sites like Fort McHenry, the star shaped coastal fort that protected Baltimore during the War of 1812, where Francis Scott Key was inspired to pen the lyrics to the Star Spangled Banner. Other points of interest include the B&O Railroad Museum, the USS Constellation, and the Edgar Allen Poe House and Museum. Sports enthusiasts will want to make the most of the Sports Legends Museum at Camden Yards and the Babe Ruth Birthplace and Museum.
Bringing the kids? The first stop on your agenda should be Port Discovery, which offers hands-on interactive exhibits and has plenty of space to climb, run, and jump! Then, visit some sharks, alligators, turtles, fish, frogs, and more at the National Aquarium, or animals of all kinds at the Maryland Zoo in Baltimore. Kids of all ages can learn about science first hand, watch an IMAX film, and observe the planetarium at the Maryland Science Center and planetarium.
No matter what you choose to do, be sure to take a walk around Baltimore's picturesque Inner Harbor. Take in the sights and sounds of the city, and the local tastes too! We're famous for our Old Bay seasoning, so get yourself some steamed crabs or a Maryland style crab cake and you'll feel right at home. Be sure to check out the Baltimore Kid's Guide for more fun ideas and attractions, and enjoy your visit to Charm City!
Article Written by Amy Latta
One Artsy Mama